Garage door safety is a serious matter. Although you may not think about it and take your garage door for granted it is the largest and heaviest moving equipment around your house? Understanding the operating mechanism and structure of garage doors is crucial as a rule of garage door safety.  A professional and experienced garage door service is also essential to keep your system in a good working position. Visit here https://clevelandohgaragedoorpros.com/ to read some important safety tips for the garage doors.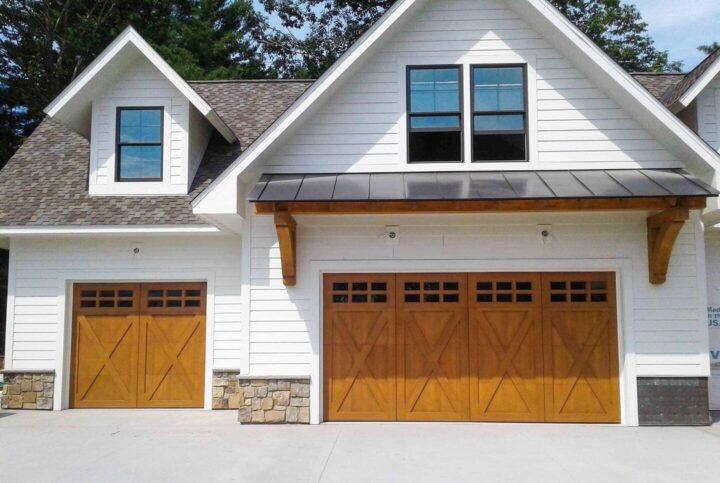 Become familiar and inspect the garage door periodically:
When you purchase and install a garage door in your house, the first important step is to familiarize yourself with the hardware and operating system. Start it by reading the manufacturer's manual, identify each part of the garage door visually and check it according to the directions mentioned in the manual. Teach your family members about these procedures. At least once each month, check the reversing system and visually inspect the springs, cables, rollers, tracks, and other moving hardware. Keep your manual and service record in an accessible location to be used during emergencies.
Children and garage doors:
The weight of the overhead garage door can be deadly. Don't allow your kids to play with garage door buttons, remote devices, automatic opener, or transmitter of the opener. Always keep the remote devices out of the range of kids and teach them about the dangers associated with the garage door. Advise them never to dodge under the closing garage door. You can set a good example with your own actions in this field. Make sure that you have placed a wall-mounted keypad out of the range of children but within the sight of the garage door. Teach your kids never to touch spring or other tensed components of the garage door. Keep little fingers away from being pinched between panels. In case, your garage door does not have pinch-resistant joints placed between the sections, advise kids don't touch them and grip the handles only. Simply stay away from the garage door especially when it is moving.
Hire a professional and certified garage door technician:
The "Garage Door System Manufacturers Association" recommended that the safest and efficient way to keep your garage door and automatic garage door opener functional and safe is to utilize the services of qualified and trained garage door technicians for check-ups and maintenance services. Although monthly garage door examinations are essential to identify potential problems before they are worst many problems may not be apparent to the ordinary eye.
In addition to this, many garage door problems need both specialized skills and the right tools used by qualified technicians. For example, brackets placed at the bottom of a garage door are tamper-resistant which are designed to prevent unwanted persons from loosening the brackets in order to gain access to your premises. If these brackets need adjustment, simply perform them using specialized tools.
Using good garage door safety practices will go a long way towards protecting your belongings and family. If you have not had professional garage door services in the past 6 months, consult a local garage door company to schedule a checkup today.